Getting Started
 Welcome to Urban Bee Network!
This site has information for new and experienced beekeepers, educators and others interested in learning about bees.
Urban Beekeeping
Many cities have changed their bylaws to allow beekeeping in urban areas.
Now thousands of small scale beekeepers are maintaining hives of bees in a variety of locations, from backyards to balconies and rooftops.
Urban beekeeping is a growing interest and there is a big demand for information about bees.
Urban Bee Network offers reliable information on urban beekeeping, where to buy bees, how to start beekeeping, plants for bees and more.
Need Bees?
Check out our suppliers of queens, nucs and package bees
What's New?
Canadian Queen Bee Breeders Resource Guide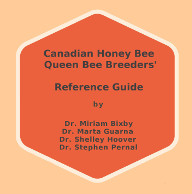 Common Bees in Southern Interior of BC
by Thompson Shuswap Master Gardeners

Honey Bee Diseases and Pests (order below)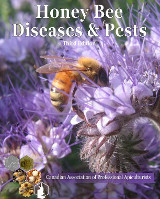 Urban Bee Network has copies of the excellent book "Honey Bee Diseases and Pests" written by top CAPA experts.
The price for this 28 page full colour manual is $15 plus shipping.
Contact us for a link to online payment.

We can be contacted at This email address is being protected from spambots. You need JavaScript enabled to view it.